Glossy Clean - House Cleaning Services in Broadview Heights Ohio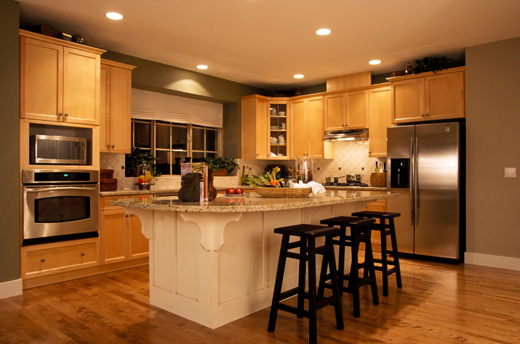 Are you looking for a premium cleaning service?
If you live a typical hectic life, you might not be able to keep your house in as good of condition as you would like. After all, if you're balancing a career with other obligations, who really has the time? If this sounds like you, a cleaning service might be able to make your life just that much more livable by providing you with a spotless place to live in and show off to friends. Best of all, you won't have to do any of the work! This is possible when you work with Glossy Clean, one of Broadview Heights' top house cleaning businesses.
Let our team of professionally trained cleaners take the stress out of your day!
We have some of the best maids in Broadview Heights and beyond, and they're cleaners who really do understand the meaning of the word clean. After you work with Glossy Clean, your home will pass the white glove test with ease! We also have competitive pricing, and attention toward customer service that other companies couldn't even hope to match. We work hard to ensure that your house is cleaned to pass the highest standard tests. You may think that you have walked into an entirely different house when we are finished!
All you need to do is pick up the phone!
So if you are looking fore one of the top home cleaning companies in Broadview Heights, be sure to look to us at Glossy Clean. We'll be able to better your home and make both your floors and your life sparkle. Having a clean house doesn't have to involve labor or time on your part when you work with Glossy Clean. All you need to do is pick up the phone, and all the dust from your house will disappear like magic when our staff arrives!
What customers are saying






House cleaning is something we all dread to do but it needs to be done. There is so many different bacteria's that grow in the home that we cannot see which can make us sick. For those of us who do not have that extra hour or so to clean our home we feel quite overwhelmed when that task comes to hand. Glossy Clean is a cleaning company there to assist you when your house cleaning becomes a burden. Their residential cleaning services have been around for many years and they are known greatly by their highly trained maids...

John B. - Judy's Book






I have been a customer of Glossy Clean for over six years. I have always been very satisfied with the cleaning services they provide. It is ever ready to work out our scheduling problems and quick to take care of any special cleaning needs. The company is also very fair in its cleaning price. The young lady who regularly cleans my home is very fast and efficient in doing her work. Fast, friendly, efficient, and fair is all I could ever hope for in dealing with a business and I get all that and more from Glossy Clean.

Brian A. - Yahoo Local

Best House Cleaning Services in Broadview Hts.

Most Affordable Rates in Broadview Hts.

Trusted and Reliable House Cleaning Company.
Latest from Our House Cleaning Blog
Spring House Cleaning Tips
It's that time of year again - time to get your house ready for the warm, sunny months ahead with a little spring cleaning. However, as is the case with many things, spring house cleaning goes a lot more smoothly when you have a really good plan in place right from the get-go. Keep the following expert tips in mind while you go about yours....

Read Full Entry
Fall Home Cleaning Tips
Green cleaning is a home cleaning method which makes use of cleaning products with the help of environmentally friendly substances. These environment friendly products are of high quality and help in preserving the human health.
Read Full Entry