Home
/
Blog
/
Cleaning House For Less
It's long been a belief that having a maid in the house means that the people who live there must be rich. In the modern world, however, this is not necessarily the case - and in fact, you might be surprised how many of your friends and neighbors are hiring help to get their houses looking good. After all, we at Glossy Clean understand that just because you're too busy to dust regularly, it doesn't mean that you have a lot of money to spend on cleaning!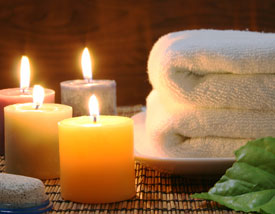 Having a clean home is one of the most important things that you can invest in. Most people understand this, and if you have the time and energy to get the job done yourself, all the better! But the fact of the matter is that if you don't have the time, most often it's the housekeeping that falls by the wayside. After all, if you're trying to juggle the responsibilities of a job with family and other activities, dusting just doesn't ever seem to top the to-do list. Of course, you've got other things that require your time and attention.
Thankfully, that's where Glossy Clean comes in. We're a reliable cleaning company that loves to work with clients from all walks of life. You don't need to have a trust fund to hire a Glossy Clean maid to come into your house and make it look like you have all the time in the world to mop and straighten books. You'll feel much more relaxed and comfortable in your home when it's clean and tidy - and Glossy Clean is the ticket that will get you there!
Contact us today at Glossy Clean so that we can discuss pricing options with you. We always love to talk with potential clients so that we can show them how affordable having hired help can be.
08/15/2010 10:37:51
Tags:
house cleaning