Home
/
Blog
/
Homemade Cleaners
It is becoming more and more popular these days to clean homes with green products. The reasons for this are as many as they are simple: green cleaning products are renewable, effective, and leave fewer chemicals in your home to be smelled and breathed in. Those who are highly concerned with the air quality in their homes are often the first to go green!
The problem with green cleaning products is that they do tend to be more expensive than their conventional counterparts. While you might be able to get six bottles of Windex for two dollars, the organic glass cleaner always seems to cost twice as much. Can people go green when cleaning their houses and also save money?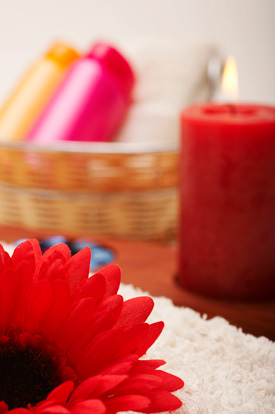 The answer is yes! Since green cleaning products take their banner from being "natural," it goes to reason that you can make green cleaning products out of things you find around your house. Many people are surprised to learn how often common household items such as baking soda and vinegar are used to make up those expensive green cleaning products. Why not save hundreds of dollars a year and make your own?
For those who would like to give making their own green cleaning products a try, here are a couple of easy-to-make recipes that you can conjure up in your home. You might be surprised how effective these homebrews can be!
Homemade Floor Cleaner:
1 cup white vinegar
1 gallon warm water
Mix this up in a bucket and use it to clean vinyl floors. If you prefer a pleasant after scent, try adding a tablespoon of lemon juice or a few drops of any essential oil.
Wood Floor Cleaner:
1 half-cup vinegar
1 gallon water
When using this mixture on wood, remember that the floor should never get overly wet. Dip your mop in and then squeeze out the excess liquid before giving the floor a nearly-dry coat. If any puddles form, wipe them up immediately.
All Purpose Cleaner:
1 half-cup ammonia
1 fourth cup vinegar
1 fourth cup baking soda
Mix all of these ingredients in a spray bottle. If you are cleaning a shower or other heavy-duty area, double the recipe for a stronger batch. Again, if you prefer your cleaning products to be scented, add a few drops of essential oils or a tablespoon of lemon juice.
05/22/2011 08:23:41
Tags:
all purpose cleaner
healthy cleaning