Home
/
Blog
/
Keep Your Home Sweet This Valentine's Day With Help From Glossy Clean
Valentine's day is famous for many things - happy couples, red hearts, flowers, and chocolate. But have you considered using Valentine's Day as the perfect excuse to get your house in tip-top condition? It's hard to have a home full of love if it's also full of dust - but we here at Glossy Clean can help!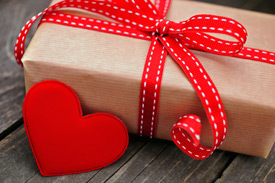 Having a clean home is conducive to a smooth and happy family life, no doubt - if a mess is left to sit for too long, it's not unusual for problems to begin cropping up in the home. If you think that clutter and dust in your home is starting to cause problems with your special sweetie, why not reward yourself (and them) with a new clean home courtesy of Glossy Clean?
It's true that most people would choose to have a clean home over a dirty one. The trouble is that with the busy life that you lead, you might not be able to give your home the attention it deserves. Celebrate the season of love this year by giving your home the extra love it deserves with help from the experts at Glossy Clean!
Sweets for the sweet, and clean homes to help strengthen bonds. We've got the skills that you need so that you have a home that is a proud representation of all of your happy relationships. If you need a little push to get there, don't forget about us here at Glossy Clean. We're always here to help you get the home that you deserve - a clean and happy one! A clean home will help "clear out" your relationships and leave plenty of room for new, positive growth. What better way to respect your partner and your home than by celebrating Valentine's Day with a little love from Glossy Clean?
02/06/2012 23:27:58
Tags:
Glossy Clean