Home
/
Blog
/
Fall Home Cleaning Tips
Green cleaning is a home cleaning method which makes use of cleaning products with the help of environmentally friendly substances. These environment friendly products are of high quality and help in preserving the human health.
The basic techniques that are used in green cleaning do not make use of chemically reactive or toxins and therefore do not lead to any problems. Most of the companies which are proficient in house cleaning make use of toxic products which can result in respiratory and skin irritations in human beings. Cleaning companies which manufactures cleaning products which are eco- friendly are normally termed as green. These days due to the large amount of awareness among the people, green cleaning is being highly demanded. Though we clean up our houses on a daily basis, there are certain areas which need to be given extra attention. There are many homes which make use of the services of maids in order to clean up the house in a more professional manner. However, cleaning needs more professional approach so as to avoid any damage or infection to the occupants. There are cleaning companies which are offer best services with respect housekeeping, pest control, carpet cleaning, daily office cleaning, floor cleaning and maintenance. In case you are looking forward to clean up your office or house you should contact a professional expert in this area as they would do a great job thereby giving you a sense of satisfaction to you.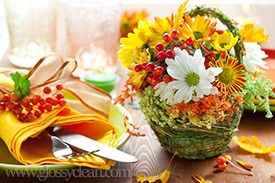 Normally, regular cleaning is referred to cleaning up of everything that is visible to the human eyes. House cleaning involves cleaning up of areas which might not be reachable. These areas are normally not cleaned up on a daily basis such as below furniture, inside the refrigerator, inside the oven and so on. While regular cleaning of the house reduces the litter, it is difficult to keep the house dust free and perfectly neat. In such cases home cleaning service providers play an important role. Dust accumulates on the surfaces of household goods. Most common place where in dust accumulation is the maximum is furniture and this can lead to respiratory diseases in the long run. The simplest way to detect dust is the touch the surface. One can experience sneezing and breathing problems due to the presence of dust. Dust removal has been a tough task and there are many devices invented to help in the same. One such device is the vacuum cleaner. Vacuum cleaners help in removal of minute dust particles from surfaces such as carpets, curtains, pillows, furniture, cushions and many more. Though there are cheap ways of removing dust such as mops, these have not proven to be effective.
The most inexpensive means of cleaning up your office or home is to do the cleaning work by yourself. This is not an easy task and therefore if you feel you house needs a professional touch with respect to cleaning then approach the nearest cleaning company. They would be glad to help you with the task.
09/20/2013 12:33:02
Tags:
seasonal house cleaning