Home
/
Blog
/
Dyson DC28 Animal Vacuum Review
One of the most important things that you could have in your home, insofar as cleaning implements are concerned, is a good vacuum. This is particularly salient if you have a lot of carpets or rugs in your home. Having a good vacuum can be the difference between a clean home and a dirty one, so when it comes time for your to make a vacuum choice, be sure to look at it as an investment!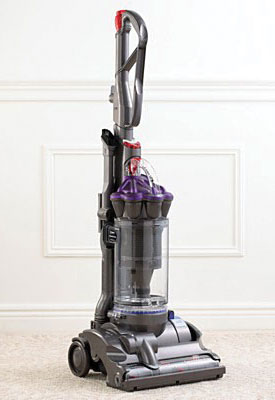 A good investment comes in the form of the Dyson DC28 Animal. Like all vacuums in the Dyson line, this is not a cheap vacuum: Consumer Reports shows that the cheapest it comes at is about 540 dollars. Dyson in general is one of the higher-end brand vacuums on the market, and much of this is due to the amount of innovation and care that go into the creation of these vacuums. Dyson hit the vacuum market with a bang a few years back with an incredible advertising campaign, and actually managed to raise the overall price of upright vacuum cleaners across the board.
And the price hike comes with a good reason. The Dyson Animal performed well in nearly all tests it was put to, and was remarked upon at being particularly good at picking up pet hair from hard to reach areas. Another perk of the Dyson Animal is that it does equally as well on hard surfaces as it does on carpets and rugs; if you invest in this vacuum cleaner, it's likely that you won't ever need to buy a broom again!
The biggest cons that were associated with this vacuum cleaner are that many people reported it as being a little too heavy, and, of course, the price. There are other cheaper vacuums on the market that can do a comparatively good job; but many consumers remark that the Dyson line of vacuum cleaners is built to last the distance. It is likely that if you purchase a Dyson vacuum, you won't need to make another vacuum purchase for well over 20 or 30 years.
So if you're looking for a vacuum cleaner that is reliable, functional and long lasting, the Dyson Animal is the vacuum for you!
07/15/2010 09:27:23
Tags:
dyson